Deal of the day
Eastern Caribbean
Celebrity Reflection
Departs: 25th January 14
Nights: 7

Cruise News
Super-fast Royal Caribbean

As the demands of a 21st Century traveller becomes greater cruise lines are keeping up to ensure their offerings live up to it. Gaining internet access was a challenge for the cruise industry some 10 years ago, but now the industry is focusing on it's speeds with new 4G technology.

Now onboard Royal Caribbean's largest ships, Oasis of the Seas and Allure of the Seas, the line has launched the second phase of its partnership with Wireless Maritime Services to provide 3G cellular data service, as reported by Cruise Industry News. Download speeds on the new service are four to six times faster than before, which means that passengers can check their e-mail, use Internet-dependent phone apps and surf the Web without using up their plan minutes just waiting.

Posted on 19/09/2013
P&O's New Caribbean Season
P&O cruises, Britain's biggest cruise line, has announced a new fly-cruise programme from the UK to the Caribbean, Central and Latin America from January to April 2015.

The offer applies to P&O's Adonia -- the smallest ship in the fleet -- holding 710 passengers. The cruise is exclusively for adults.

The starting date is 4th January 2015 on a 19-night cruise from Southampton to Barbados. The price is £1,499 p.p. as a Vantage Fare.

A P&O Vantage Fare offers a price promise protection that guarantees the passenger does not miss out on last-minute deals.

P&O's managing director told Cruise Critic: "Passengers can enjoy a much more authentic Caribbean experience visiting tiny islands which larger ships cannot visit. They can head off-the-beaten track in Central and South America to discover banana coasts, rainforests and amazing ecosystems with a huge array of animals and exotic birds."

Call us now for personal pricing and discounts.
Posted on 25/07/2013
Regent Orders New Ship
Regent Seven Seas, the most inclusive cruise line in the world, confirmed it's order for a new ship due for delivery in the summer of 2016. The ship will increase Regent Seven Seas' overall fleet capacity by almost 40% with the vessel accommodating 738 on a 54,000 ton ship.

The vessel will be named Seven Seas Explorer and will be Regent's third all-suite, all-balcony ship.

Frank Del Rio, Prestige Cruise Holdings chairman and chief executive, said: "This new ship order represents an exciting time of growth for our company as we build the next generation of cruise ships for the world's most inclusive luxury cruise line.

"Seven Seas Explorer will be the most luxurious cruise ship ever built, boasting one of the highest space ratios and staff-to-guest ratios ever seen in the modern era of cruising enabling us to deliver the highly personalized service and extraordinary experience that is the hallmark of the Regent brand."

The ship will feature six open-seating restaurants, a nine-deck atrium, a two story theatre, three boutiques, a spa and 369 suites ranging from 300 square feet to 1,500 square feet.

The contract price for the vessel is approximately $450 million making it the most expensive luxury liner ever built.

Kunal Kamlani, Regents president, said: "This new ship order is part of our disciplined growth strategy to expand our footprint in the luxury market.

"Since we purchased the Regent Seven Seas Cruises brand in 2008, the ships have sailed full with industry-leading yields. We strongly believe that now is the right time to expand our fleet as our loyal guests have asked for a greater array of itineraries and our travel partners have proven that there is pent-up demand for a new Regent ship."

Fincantieri chief executive Giuseppe Bono said: "I am extremely pleased with this new order, which is all the more important because it establishes our global leadership in this sector and strengthens our presence in the luxury segment with the addition of another prestigious brand to our client list, also thanks to the fundamental synergy created by the country through agencies designated to promote Fincantieri exports."
Posted on 12/07/2013
Breakaway Launch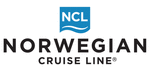 New York's finest — a hot dog stand, Broadway shows and rhinestone-laden Rockettes — Norwegian Cruise Line officially welcomed its newest ship in Manhattan, New York, earlier this month (May 2013).

The 4,028-passenger Norwegian Breakaway, which cost more than $900 million, will sail from New York City year-round, was christened by the Rockettes as part of a ceremony that lasted more than an hour.

"It's such an honor for me to bring this magnificent ship to my hometown," said Norwegian Cruise Line President and CEO Kevin Sheehan, a native New Yorker. "I know New Yorkers are tough, but they know what they want and they respect quality. . . . We designed a ship that takes the best elements of New York City and brings it to the sea."

Those include a restaurant, Ocean Blue, from Food Network chef Geoffrey Zakarian; Broadway shows Rock of Ages and Burn the Floor and Cirque Dreams & Dinner Jungle Fantasy, based on a Broadway production; a ship version of Carlo's Bake Shop of TLC's Cake Boss fame; Sabrett hotdog carts and Brooklyn Lager.

Norwegian Breakaway will sail 7 night itineraries to Bermuda in the summer and to the Caribbean, Bahamas and Florida in the winter months. Norwegian will also be launching a sister ship - Norwegian Getaway - in January 2014 sailing year round from Miami to the Caribbean.

Both these ships cruises are available to book so call LoveitBookit.com for the best prices - guaranteed!
Posted on 23/05/2013
Quantum Cruising

Royal Caribbean - the cruise line known for it's industry innovations has started to announce some of the new features onboard it's newest ship, set to debut in Autumn 2014.

Quantum of the Seas is set to take a true step forward on what we can expect to have onboard a cruise ship. The 167,800-ton, 4,180-passenger ship, set to launch from Cape Liberty in Bayonne, New Jersey, will include features such as indoor skydiving, bumper car and trapeze lessons. New cabin highlights include studios for single occupancy cruisers and inside cabins with "virtual balconies."

"This new generation of ships gave us an opportunity to make another leap in vessel design," Richard D. Fain, chairman and CEO of Royal Caribbean Cruises, Ltd., said during the press launch in New York City. "Innovation has always been a part of our DNA, and we have taken advantage of all that creativity to design Quantum cruising."

Kristin Chenoweth, famous for her roles in films, broadway and musical talents is godmother to Quantum of the Seas. She is playing a key role in the launch of this ship with Royal Caribbean, she appears in the feature film promoting this new ship.

New highlights include:

The North Star - A mechanical arm gravitating 300 feet above sea water with a pod moving around offering stunning ocean views for the guests inside.

Ripcord by iFly - The new fun thrilling activity to be found onboard. iFly allows cruisers to enjoy indoor skydiving, outside, and with the amazing views of the ship and sea to enjoy whilst doing it.

Two70 - the new seaplex "living room" style venue for the ship. It offers a cool open space for guests to enjoy during the day with stunning three storey ocean views. At night it turns into entertainment central with amazing shows, ice bars and the ocean view windows turn into virtual reality screen - providing backdrops for the entertainment.

Music Hall - going back to cruise line tradition offering a modern version of the fantastic dance venues onboard. This area offers a two storey dance floor and balcony seating for guests to enjoy live music. The self-leveling pool tables found on Radiance class ships also make a welcome return in this venue.

Watch out as more information is revealed on the Quantum of the Seas. Contact LoveitBookit.com NOW for advance booking information and to pre-register interest on these highly anticipated sailings.



Posted on 16/04/2013
Middleton to be Godmother

Princess Cruises announced today that HRH, Duchess of Cambridge, Kate Middleton will honour the new Royal Princess as being her Godmother!

Middleton will be present during the naming ceremonyin Southampton on June 13, where she will christen the ship's hull with the traditional champagne bottle breaking.

The 3,600-passenger new-generation ship for Princess Cruises is set to be one of the new ship highlights this decade. Alan Buckelew, the line's president and chief executive said "It is a great honor for Princess Cruises that Her Royal Highness The Duchess of Cambridge has accepted our invitation to become the Godmother to Royal Princess. We are delighted that the Duchess will launch our new ship and can think of no better way to celebrate our company's British heritage and our commitment to the country."

The ship's will sail 12-day Grand Mediterranean cruises between Barcelona and Venice, starting on J23rd June 2013 and 7 night Caribbean cruises in the winter from her other home-port of Fort Lauderdale. She will then sail Northern Europe in 2014 and her new, yet to be launched sister, Regal Princess will take her Mediterean itineraies she is sailing in 2013.

Two short preview cruises to Guernsey on June 9 and June 14 will also run during the naming celebrations.

Royal Princess feature enchanced and new-designed staterooms, a glass-bottom walkway extending more than 28 feet beyond the edge of the vessel, private poolside cabanas and balconies on all outside cabins.

Royals have long been a popular choice for ship godmothers. During her reign, Queen Elizabeth has christened three Cunard ships, including her namesake Queen Elizabeth 2 in 1967.
Posted on 09/04/2013
Oasis is Coming to Town!

Royal Caribbean have announced today (27th March 2013) Oasis of the Seas European and UK debut!

Oasis of the Seas, the world's largest ship at 225,282 tons and features seven neighbourhoods including Central Park, the Board Walk and the Royal Promenade has traditionally cruised the Caribbean from Florida since it's launch. Now it has been revealed the ship will make it's Transatlantic cruise debut on the 1st September 2014 for 12 nights to Barcelona, make its European debut with two 5 night sailings (13th & 18th September 2014) a special 7 night cruise from Barcelona to Rotterdam and an incredible Transatlantic cruise from Southampton to Fort Lauderdale on the 15th October 2014 for 12 nights.

Jo Rzymowska, associate vice president and general manager, Royal Caribbean International, U.K. and Ireland, said: "Oasis of the Seas sailing from Southampton is going to be the hottest ticket in town. Bringing the world's largest and most innovative cruise ship to Europe, and specifically the U.K. and Southampton, is testament to how much the cruise industry has grown.

"When Oasis of the Seas was launched, the ship was a real game-changer for the cruise industry and it continues to be one of the most innovative holiday resorts in the world. Royal Caribbean International is proud to have a long heritage of ships calling in and based from Southampton and we're very excited to add Oasis of the Seas to this."

To pre-register for these sure to SELL OUT sailings call LoveitBookit.com on 0203 393 1003 for your discounted pricing. These cruises go on sale on the 11th April 2013.
Posted on 27/03/2013
Travel in VIP Style on NCL Epic
LoveitBookit.com are pleased to announce the arrival of exclusive VIP Packages on a wide range of summer dates onboard the Norwegian Epic. These packages are only available when you book your Norwegian Epic cruise through LoveitBookit.com.

Benefiting from the VIP Package you will get onboard up to $200 onboard credit to enjoy and spend on whatever you like, a speciality dinning experience for two and a bottle of sparkling wine to start of your celebrations.

The Norwegian Epic boasts no less than 23 stunning dinning venues, 20 incredible bars and lounges including the first ice bar at sea, a glamorous beach club, a top night club featuring the infamous White Hot Parties, a fun-thrilling Aqua Park, dazzling casino, the Las Vegas Blue Man Group, state of the art bowling alley, 3 pools, 7 hot tubs and more - we urge you to find a better holiday this summer. You can enjoy a cruise experience like no other where not only the experience you'll be having is both glamorous and magnificent but the ship itself is too. Sail to the legendary ports of Naples, Rome, Livorno, MArseille and Palma de Mallorca from Barcelona round-trip.

This incredible offer is available on the following departure dates: 2nd & 23rd June, 7th & 21st July, 11th, 18th & 25th August, 8th & 22nd September.

These exclusive VIP Packages are only available for a limited time so we urge you to book today to ensure you benefit from this offer and get the availability desired!
Posted on 22/02/2013
Seabourn Sells Class
Within one go today - Windstar Cruises have announced they are doubling the size of their fleet with the addition of three Seabourn ships: Seabourn Pride, Seabourn Legend, and Seabourn Spirit, purchased by their owner, Xanterra Parks & Resorts. Under the project name Global Windstar, they will now be the leader in the small-ship cruise market with 300 or fewer passengers, with a total of 1,230 berths.

They will take possession of the all-suite ships, which hold 208 passengers each, over the next two years in the Mediterranean. The Seabourn Pride will be the first ship to enter into the luxury fleet in April of 2014. Following a Windstar-branded renovation, the Pride will set sail a month later in the Mediterranean in May 2014; voyages are expected to go on sale in May of this year. Then they will take possession of Seabourn Legend in April 2015 and Seabourn Spirit in May 2015; the yachts will start sailing in May of 2015 following their dry-dock period.

Fear not Seabourn fans! Although this sale will bring the total capacity down for Seabourn across their new, smaller fleet it was also announced that Seabourn are currently in talks with shipbuilders to produce a new fourth vessel to join Seabourn's ever popular Odyssey Class.

Our three newest vessels, Seabourn Odyssey, Seabourn Sojourn and Seabourn Quest have raised the bar for ultra-luxury cruising, and we intend to add a fourth ship of similar design," Seabourn's president Richard Meadows said in announcing the sale. "Seabourn is already in discussion with shipbuilders, and an order is likely to be announced within the current fiscal year."

The order of a new ship of Odyssey Class size would bring the cruise lines total capacity up to the same number before loosing it's three smallest ships.

For more information on Seabourn and to book you exclusive deal visit our page for more information: http://www.loveitbookit.com/line_seabourn.phtml?lineid=24
Posted on 19/02/2013
Royal Announces New Class
Royal Caribbean has officially announced today (5th February 2013) that its new class of ships will be named Quantum Class. The new class is scheduled to debut in Autumn of 2014 where the two ships in the class will be named Quantum of the Seas and Anthem of the Seas respectively.

Code named "Project Sunshine" until now this new class of ship is promised to show case Royal Caribbean's best talents across its fleets as well as some new, signature marked, innovations on board. This news come also with the announcement that the first steel cutting of the Quantum of the Seas took place at the Meyer Werft shipyard in Germany on the 31st January 2013.

"After three years of design and advance planning this is the first step of the construction of the ship and I look forward to seeing it all come together in the coming months," Royal Caribbean's president and CEO Adam Goldstein has said upon the news. Quantum of the Seas will be delivered in 2014, and Anthem of the Seas will debut in 2015.

Exact ship details still remain secret at the moment but it promised that over the next four months more details will be announced about this new class of ship. Weighing in at 160,000 tons and 4,100 passengers these new ships are not the biggest ever for Royal Caribbean as the current latest class for the line - the Oasis Class - weigh in at 220,000 tons.

You don't have to wait till 2014 to sample the very best of Royal Caribbean tough as their current fleet of 22 ships still promise to offer an incredible cruise holiday still with that 'WOW!'

Why not take a look at Royal Caribbean in more detail here: www.loveitbookit.com/line_royal_caribbean.phtml?lineid=22
Posted on 05/02/2013
Royal Orders Third Oasis Ship

Royal Caribbean have confirmed an order at the STX's shipyard in France for a third Oasis Class ship to be built. The ship is due for delivery in mid-2016. The cruise line also took out an option for a potential fourth Oasis Class ship to be built and delivered in mid-2018.

Unlike the new order both Oasis of the Seas and Allure of the Seas (the two current Oasis Class ship) were built in Finland. These ships were built at a cost of $1.1 Billion each. They include features such as a Zip Line, AquaTheatre, Rising Tide Bar, Seven Neighbourhoods (including Central Park) and a Royal Promenade. Royal Caribbean's Oasis Class ships are the largest cruise ships to ever be constructed in the world.

STX France has previously built seven Royal Caribbean ships, and is known for building Cunard's Queen Mary 2.

Why not search and BOOK a cruise on-board the Oasis or Allure of the Seas today? All our cruises are backed by a Best Price Guarantee so what are you waiting for?

Posted on 01/01/2013
Cruising Continues Growth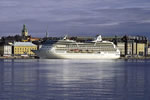 Cruising in the UK has risen in the numbers of passengers this year and is more than likely to continue increasing in 2013.

The total number of passengers is expected to grow by 20,000 in 2012 to reach a record of 1.72 million. Another 2 per cent for next year will up the record to 1.76 million cruises taken by Brits.

Cruising continues to be one of the largest sectors in the travel industry. This is due to further investments, refurbishments of old vessels, new ships being bought and the growing excitements of no-fly cruises departing from UK ports.

"There is no doubt that the cruise industry faced a unique set of challenges this year," said PSA director William Gibbons. "Our UK figures show that the cruise sector has out-performed the rest of the holiday sector". The diversity of cruises and the great value for money has attracted the 'new to cruise' customers.

The PSA added up that almost $5 billion (£3.25 billion) has been invested into seven new ships that are launched in 2012, and a further £2.1 billion on vessels being refurbished and completed next year.
Posted on 26/11/2012
Strictly P&O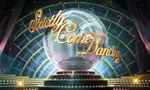 P&O have announced their new seven 'Strictly Come Dancing' cruises in 2013 featuring famed judge Craig Revel Horwood and a range of the dancing stars.

Each themed cruise will have a different pair of dancers on five different ships from May to October 2013. The professional dancers that will be appearing include: Ian Waite, Natalie Lowe, James and Ola Jordan, Pasha Kovalev, Robin Windsor, Camilla Dallerup, Kristina Rihanoff, Darren Bennett and Lilia Kopylova.

P&O are featuring seven Strictly cruises in total sailing in both the Mediterranean and the Canary Islands aboard Aurora, Ventura, Arcadia, Oceania and Azura whose godmother - Darcey Bussell, is judging on this years show of Strictly Come Dancing.

Passengers will be able to watch the Strictly dancers perform, see the outfits and also participate and be judged by Craig Revel Horwood.

This is the second year of P&O's successful Strictly themed cruises, which all will sail from Southampton and start from £1,179 for a 13-night Canary Island cruise. All these cruises can be booked with LoveitBookit.com, protected by our Best Price Guarantee, and includes our exclusive extra on-board gift credit of up to £180 per cabin.
Posted on 20/11/2012
Silversea Launches Guarantee

Silversea Cruises has launched a new Fare Guarantee Programme and a new fare structure for 2013 and 2014 sailings. Similar to our Price Tracker Service, Silversea will automatically refund the difference in the form of a shipboard credit, suite upgrade, future cruise credit or fare reduction if the Fare drops. This is to reassure early booking that they won't lose out if prices fall later on.

Silversea's guarantee is only applicable to the new cruise-only Silver Privilege fares. Silver Privilege fares allow early bookers to see the best price and choose their suite. Even though the fares are cruise-only, customer are able to package a cruise up including flights, transfer, hotel and land components.

Fred Olsen, P&O Cruises and Cunard also introduced Fare Guarantees earlier this year. Silversea's Fare Guarantee programme is valid for all voyages departing on or after June 1, 2013, but is effective for new Silver Privilege bookings made on or after November 1, 2012.

Click the link below for more information about Silversea:
http://www.loveitbookit.com/line_silversea.phtml?lineid=25

When your ready to book simply call one of our friendly cruise consultants on 0844 910 1090 who will be more than happy to help.
Posted on 10/11/2012
Royal allows personal wine

With immediate affect Royal caribbean have announced that they are over turning their rule, and are now allowing passengers to bring up to two bottles of wine onboard on the day of embarkation.

Bottles can be no more than 750 ml each, and passengers who want to drink their wine in public spaces such as bars or restaurants must pay a $25 corkage fee per bottle. However guests are free to enjoy their chosen wine or Champagne in their stateroom free of charge and to enjoy at their own leisure.

"Royal Caribbean International understands that vacationers may have a particular bottle of wine or champagne that they would like to bring on board to commemorate a special day or event while on their cruise," the line said in a statement.

Royal Caribbean's new policy bring the company in line with other cruise lines such as Celebrity Cruises, Carnival, Norwegian Cruise Line and Princess Cruises.
Posted on 08/11/2012
...
Click here for more cruise news »
Best Price Guarantee

With a varied choice of travel specialists around today it is hard to choose who to book with. LoveitBookit.com recognise that as a customer you want to ensure you receive the best value for your holiday money.
Click for more info »
Insurance
In association with

Airport & Port Parking
In association with

Currency
In association with

Price Tracker Service
Exclusive