Vision Class
Highlights:
Rock Climbing Wall
Vitality Day Spa & Fitness Centre
Champagne Bar
Viking Crown Lounge
Vision Class
Intro:
Indulge yourself in our stunning multi-level dining rooms, refresh yourself in our amazing swimming pools or relax in one of the six onboard whirlpools. . With Royal Caribbean's Vision Class ships, seeing is believing.
With so many things to do, every day will be different – try rock climbing on our vertical cliff face 200ft above sea level, try your luck at the Casino RoyaleSM, enjoy good food and drinks in one of our eight bars and lounges, have a dip in the open-roofed Solarium Pool or in one of six whirlpools. Families will enjoy the shops in the breathtaking Centrum in-between age-specific activities organised by the Adventure Ocean® programme.
All Vision Class Ships offer unique features for you to enjoy. Why not try the Climbing Wall – Pit your strength and dexterity against the vertical cliff face up on deck – the view from the top will be well worth the effort or Golf – Being at sea doesn't mean forgoing your love of the fairway, enjoy a round anytime on our 18-hole miniature golf course or even the Theatres and Shows – See a play, watch a Vegas-inspired floorshow, or experience live music and comedy in our theatre.
Vision of the Seas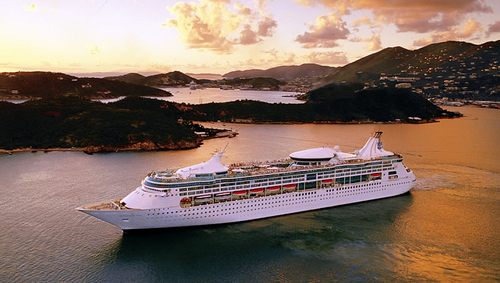 Tonnage: 78,500 tons
No. Passenger: 2,000
No. Crew: 765
Year Launched: 1998
Refurbished: 2013
Passenger Decks: 11
On-Board Currency: USD $
Registry: Bahamas
Legend of the Seas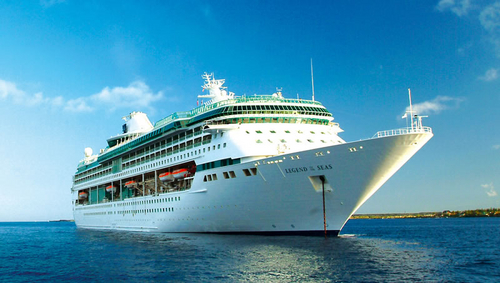 Tonnage: 70,000 tons
No. Passenger: 1,800
No. Crew: 720
Year Launched: 1995
Refurbished: 2013
Passenger Decks: 11
On-Board Currency: USD $
Registry: Bahamas
Grandeur of the Seas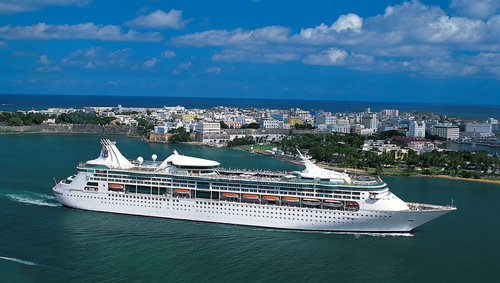 Tonnage: 74,000 tons
No. Passenger: 1,950
No. Crew: 760
Year Launched: 1996
Refurbished: 2012
Passenger Decks: 11
On-Board Currency: USD $
Registry: Bahamas
Splendour of the Seas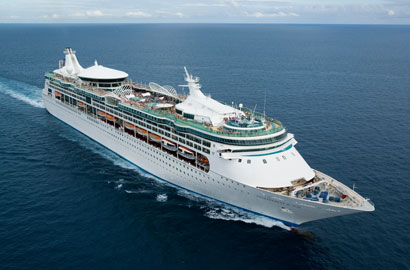 Tonnage: 70,000 tons
No. Passenger: 1,804
No. Crew: 720
Year Launched: 1996
Refurbished: 2011
Passenger Decks: 11
On-Board Currency: USD $
Registry: Bahamas
Enchantment of the Seas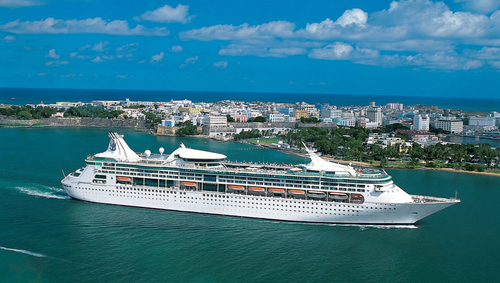 Tonnage: 80,700 tons
No. Passenger: 2,252
No. Crew: 840
Year Launched: 1997
Refurbished: 2012
Passenger Decks: 11
On-Board Currency: USD $
Registry: Bahamas
Rhapsody of the Seas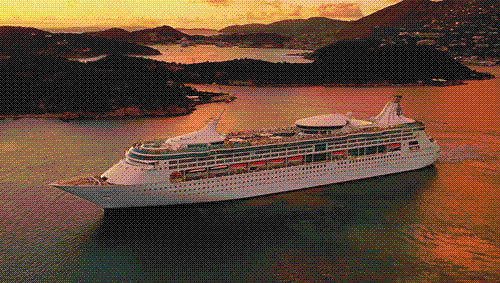 Tonnage: 78,500 tons
No. Passenger: 2,000
No. Crew: 765
Year Launched: 1997
Refurbished: 2012
Passenger Decks: 11
On-Board Currency: USD $
Registry: Bahamas